Enga Dominique
Enga Dominigue is a model based in New York City, but it just so happens she got her favorite tattoo in Canada. Check out more of her story below.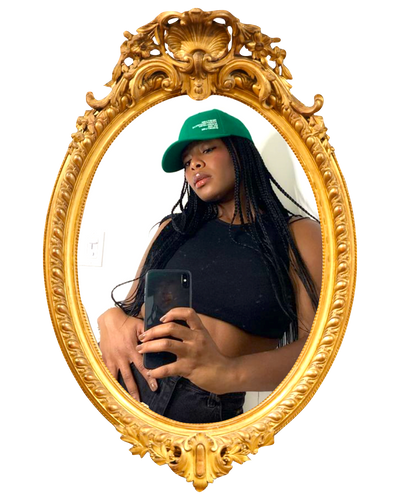 What's your favorite tattoo? Tell us the story behind it.
My favorite tattoo is one that I have on my arm. It says Amour Pur which means Pure Love in french. I got it when I was in Canada with one of my closest friends and the term means so much to me. It reminds me of the true meaning of life, which is love. Love is pure but life complicates that, this tattoo reminds me of the blissful expansive feeling of love.
As a spiritual being I truly believe that love is meant to further our spiritual growth in this world. Love embodies our beautiful and inherent connection to this beautiful universe. Through word, belief, action we can carry out love in all of our daily interactions.
What would be your recommendation(s) for someone thinking of getting a tattoo?
Do whatever you like, it's your body. Have fun, don't take it too seriously.