Save 26% with this value pack!
The ART PRESERVATION STICK is your pocket-sized solution for tattoo healing and preservation.
Our ultra-lightweight and nutrient-rich oils will enhance your tattoo's lines and make your colors pop like never before.
All natural & Organic.
Includes 3 mini size sticks (0.5 oz each)
Enhance and preserve your body artworks with our all-natural & mess-free tattoo balm. Its lightweight nourishing technology and non-sticky formula makes it the the best tattoo balm available for daily use. Fragrance-free.
Enhances the look
of your tattoos
Mess-Free
Not greasy &
Fast-absorbing
All Natural Ingredients
2021 Beauty Independant Skincare Launch of the Year Nominee
All natural ingredients, courtesy of mother nature.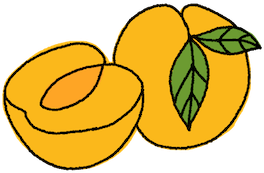 Apricots Oil
Packs a bunch with its fast absorbing moisturizing and collagen boosting benefits.
Great!
Such a cute little gift, great customer service, good for everything (not just tattoos)
Great product, great service!
These 'artwork preservation' sticks are amazing! They are very moisturizing, but not at all sticky, and they work great for both older and newer tattoos. The staff is also incredibly friendly and helpful. I definitely recommend this product!! :)
2nd order
I recommended this product to four of my friends already. I personally find the size of the stick to be so convenient -- I put it in my purse or in my pocket.
Quality product
You can tell this product is made with premium ingredients. It does not leave your skin sticky and your hands greasy.
I emailed the customer service to tell them to make a bigger version and they advised me that a larger stick is coming in a few weeks. Can't wait for it.
Other than that, this product is a 10/10