Save 15% with the On-The-Go Kit.
Our all-natural tattoo balms enhance the look of tired-looking tattoos and support the healing of new ones thanks to our organic blend of ultra-lightweight and nutrient-rich oils.
All natural, vegan & organic.
Includes a pocket size stick (0.5 oz) and a 2oz Tin Jar (2 oz)
Enhance and preserve your body artworks with our all-natural & mess-free tattoo balm. Its lightweight nourishing technology and non-sticky formula makes it the the best tattoo balm available for daily use. Fragrance-free.
Enhances the look
of your tattoos
Mess-Free
Not greasy &
Fast-absorbing
All Natural Ingredients
2021 Beauty Independant Skincare Launch of the Year Nominee
All natural ingredients, courtesy of mother nature.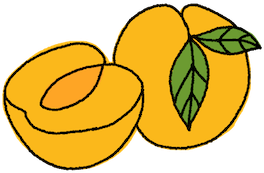 Apricots Oil
Packs a bunch with its fast absorbing moisturizing and collagen boosting benefits.
❤️
I was immediately in love with the tin packaging when I received this product. It's well designed and lovely. The product inside is also A++. Doesn't leave behind residue, soaks into the skin quickly, and truly brings tattoos back to life. I've been putting it on my arm and leg sleeves over the last week and I absolutely notice a difference.
Customer Service 10/10
I ordered one time before and found an issue in my order. The company reached out first and had been nothing but amazing! They fixed the issue right away and sent me a brand new product. I LOVE THIS PRODUCT! The stick is my absolute favorite, it's so easy to use and works great! The pan is just as amazing and I will continue to repurchase both!
Highly recommend for sensitive skins
I recommend these balms to anyone looking to not only deeply hydrate and nourish their skin but also want to « boost » the look of their tattoos for an extended period of time.
This is the only product that has ever worked on my sensitive skin. I used to apply generic brands like Cetaphil or Aquaphor but they would end up making my skin even more dry.