Our all-natural tattoo balm stick is your mess-free solution to make your tattoos glow.
This ultra-lightweight and nutrient-rich oils will enhance your tattoo's lines and make your colors pop like never before. 
All natural, vegan & organic.
Enhance and preserve your body artworks with our all-natural & mess-free tattoo balm. Its lightweight nourishing technology and non-sticky formula makes it the the best tattoo balm available for daily use. Fragrance-free.
Enhances the look
of your tattoos
Mess-Free
Not greasy &
Fast-absorbing
All Natural Ingredients
2021 Beauty Independant Skincare Launch of the Year Nominee
All natural ingredients, courtesy of mother nature.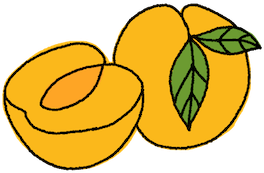 Apricots Oil
Packs a bunch with its fast absorbing moisturizing and collagen boosting benefits.
Silky smooth!
when applied lightly, my skin is silky smooth and not greasy at all. Darkens my ink making it look like new again! Very pleased with this all natural product.
Feels good
I like it! Smells natural alright, but it's not bad at all. I'm getting two new tattoos this week, so I'm excited to use it on them to see the difference from antibiotic ointment to the balm!
Simple and Genius
There are plenty of good tattoo balms on the market, but what sets this apart is the applicator. A Stick! Perfect! Easy! Not messy. It's not sticky and gives my tattoo a nice healthy shine.
Best so far
I've tried many products to "shine up" my ink. Most of them work, but wear off in a relatively short time. They create a big shine at first, and dull out. This one, on the other hand, surprised me. It gave my ink a consistent glow all day long. And, I didn't even have to get my hands oily, because of it being in a stick form. Just what I have been looking for.