Our all-natural tattoo balm stick is your mess-free solution to make your tattoos glow.
This ultra-lightweight and nutrient-rich oils will enhance your tattoo's lines and make your colors pop like never before. 
All natural, vegan & organic.
Includes a small size stick (0.5 oz) and a regular size stick (2.65oz)
Enhance and preserve your body artworks with our all-natural & mess-free tattoo balm. Its lightweight nourishing technology and non-sticky formula makes it the the best tattoo balm available for daily use. Fragrance-free.
Enhances the look
of your tattoos
Mess-Free
Not greasy &
Fast-absorbing
All Natural Ingredients
2021 Beauty Independant Skincare Launch of the Year Nominee
All natural ingredients, courtesy of mother nature.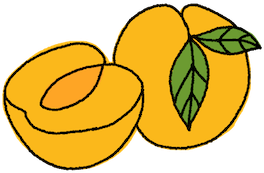 Apricots Oil
Packs a bunch with its fast absorbing moisturizing and collagen boosting benefits.
Makes my tats rad-er
love this stuff- my husband uses no skincare products but is very good about using this balm daily! It makes the tattoos look more vibrant and the skin healthier - works great on all art old and new!
Best product
Bought this to have the big one for myself and the little one for my sister who just got our first tattoo and we both use it everyday. It keeps my tattoos always looking bright!