Our all-natural tattoo balm stick is your mess-free solution to make your tattoos glow.

Our ultra-lightweight and nutrient-rich oils will enhance your tattoo's lines and make your colors pop like never before. 
All natural & Organic.
Enhance and preserve your body artworks with our all-natural & mess-free tattoo balm. Its lightweight nourishing technology and non-sticky formula makes it the the best tattoo balm available for daily use. Fragrance-free.
Enhances the look
of your tattoos
Mess-Free
Not greasy &
Fast-absorbing
All Natural Ingredients
2021 Beauty Independant Skincare Launch of the Year Nominee
All natural ingredients, courtesy of mother nature.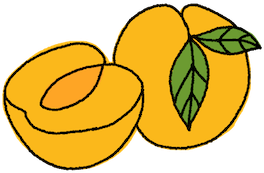 Apricots Oil
Packs a bunch with its fast absorbing moisturizing and collagen boosting benefits.
Love it!
Feels great to put on, not super greasy and doesn't stick to clothes much. Makes my tattoos look wonderful + moisturized. It has no distinct smell which is awesome.
Will buy again!
I've loved using this product so far! The stick form of the balm is a good size that seems small but definitely lasts. It moisturizes really well and doesn't come off on my clothes which I love!
Awesome stuff
Feels nice n smoothe after rubbed in. Doesn't really have a smell which is fine by me. N yes like everyone has said it's pretty small but you can make it last:)
Very impressed! I used Aloe Vera on my tattoos till I found out about this. Definitely my new go to tattoo moisturizer :)