Our family of natural tattoo balms is your all-in-one solution to reduce swelling, enhance healing, and make old tattoos brighter. All Natural & Organic.
Enhance and preserve your body artworks with our all-natural & mess-free tattoo balm. Its lightweight nourishing technology and non-sticky formula makes it the the best tattoo balm available for daily use. Fragrance-free.
Enhances the look
of your tattoos
Mess-Free
Not greasy &
Fast-absorbing
All Natural Ingredients
2021 Beauty Independant Skincare Launch of the Year Nominee
All natural ingredients, courtesy of mother nature.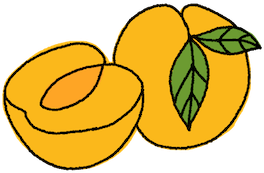 Apricots Oil
Packs a bunch with its fast absorbing moisturizing and collagen boosting benefits.
i gave this as a gift to my friend and she loves it so i bought my own
Shiny and New!
This stuff is so good! It's very simple and doesn't make my skin breakout (I have very sensitive skin!) The best part is that it really does make my tattoo shine. I was definitely not keeping up with moisturizing my tattoo and it had gotten DRY. When I started using the tattoo balm (like literally the first time I used it) it immediately was shiny and looked like I just got the tattoo done! Highly recommend!