Save 15% with the Gift-A-Friend bundle.
Our all-natural tattoo balms enhance the look of tired-looking tattoos and support the healing of new ones thanks to their organic blend of ultra-lightweight and nutrient-rich oils.
All natural, vegan & organic.
Includes 2 pocket size sticks (0.5 oz) and a 2 AluminumTin Jars (2 oz)
Enhance and preserve your body artworks with our all-natural & mess-free tattoo balm. Its lightweight nourishing technology and non-sticky formula makes it the the best tattoo balm available for daily use. Fragrance-free.
Enhances the look
of your tattoos
Mess-Free
Not greasy &
Fast-absorbing
All Natural Ingredients
2021 Beauty Independant Skincare Launch of the Year Nominee
All natural ingredients, courtesy of mother nature.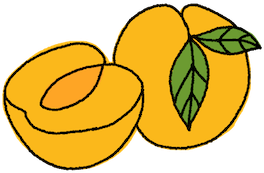 Apricots Oil
Packs a bunch with its fast absorbing moisturizing and collagen boosting benefits.