Our natural tattoo balm is your all-in-one solution to reduce swelling, enhance healing, and make old tattoos brighter. All Natural & Organic.
Enhance and preserve your body artworks with our all-natural & mess-free tattoo balm. Its lightweight nourishing technology and non-sticky formula makes it the the best tattoo balm available for daily use. Fragrance-free.
Enhances the look
of your tattoos
Mess-Free
Not greasy &
Fast-absorbing
All Natural Ingredients
2021 Beauty Independant Skincare Launch of the Year Nominee
All natural ingredients, courtesy of mother nature.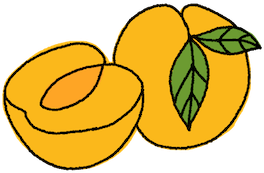 Apricots Oil
Packs a bunch with its fast absorbing moisturizing and collagen boosting benefits.
Balm
not too greasy and super light on the skin, very satisfied! ❤️
in love!!
got my first tattoo this past month and was wanting to find some clean tattoo aftercare items to help keep it pretty. found this brand through a tiktok and was sold as soon as she said they offer different types of products. the packaging is minimal and clean, the shipping was fast and the products are amazing! even just after a few days use my tattoo is looking beautiful and is healing quickly. i recommend the bundle just to have one of everything for different use!
It really does make your tattoos appear brighter.
I love this balm. When I first applied it, it didn't seem that remarkable, but once the balm set in, my tattoos looked brand new. I love that it's all natural too. I'm a huge fan.
brightened the oldies
all of my tattoos are well over 10 years old and this brought them back to life - they aren't so dull after i use the balm.